Plugadget Dual Port SATA to 5V 12V Power Over ESATA USB Port Adapter Convert Expansion Converter Card Connect to 2.5" 3.5" Hard Disk
Sale price

$13.98

Regular price

Unit price

per
Features: Usage: Because motherboards now have a lot of SATA interfaces, but SATA does not come with power supply. Now you can use this adapter...
Shipping & Returns
Free shipping and returns available on all orders!
We ship all US domestic orders within 5-10 business days!
Care Instructions
Use a soft damp cloth and a drop of mild soap to remove any haze. Air dry.

Share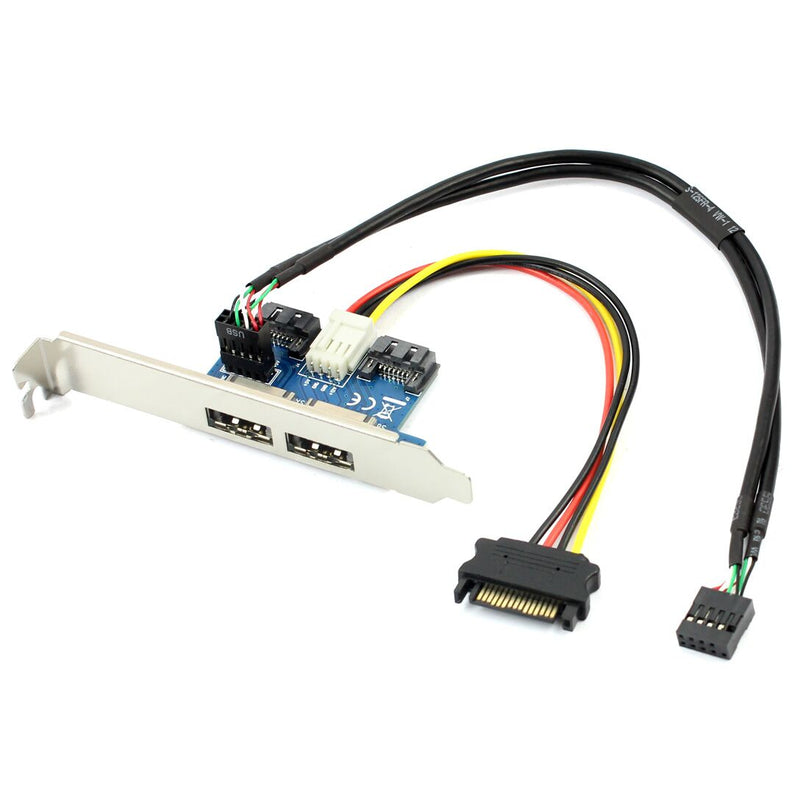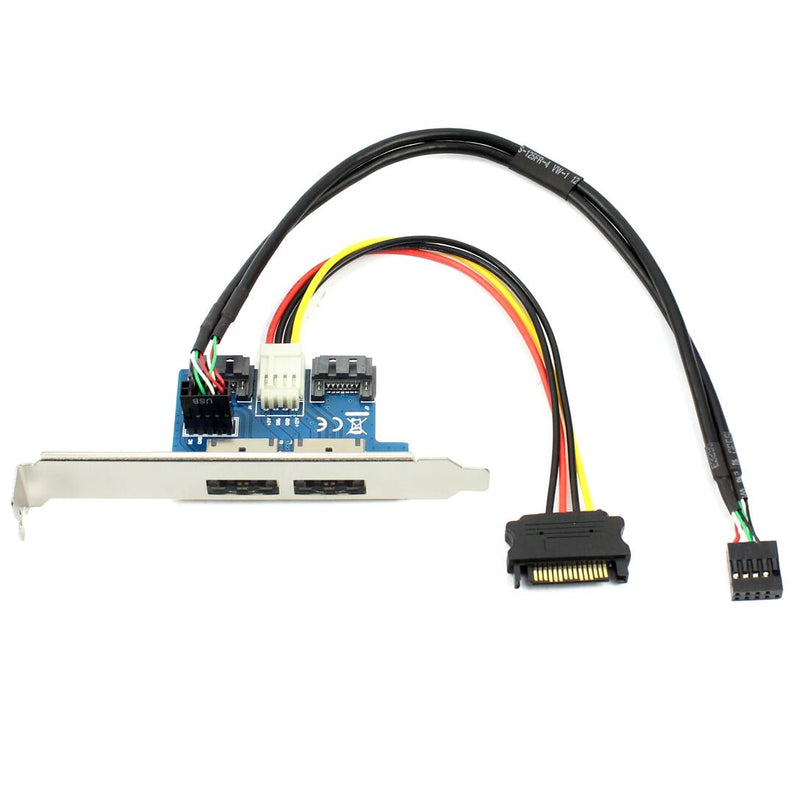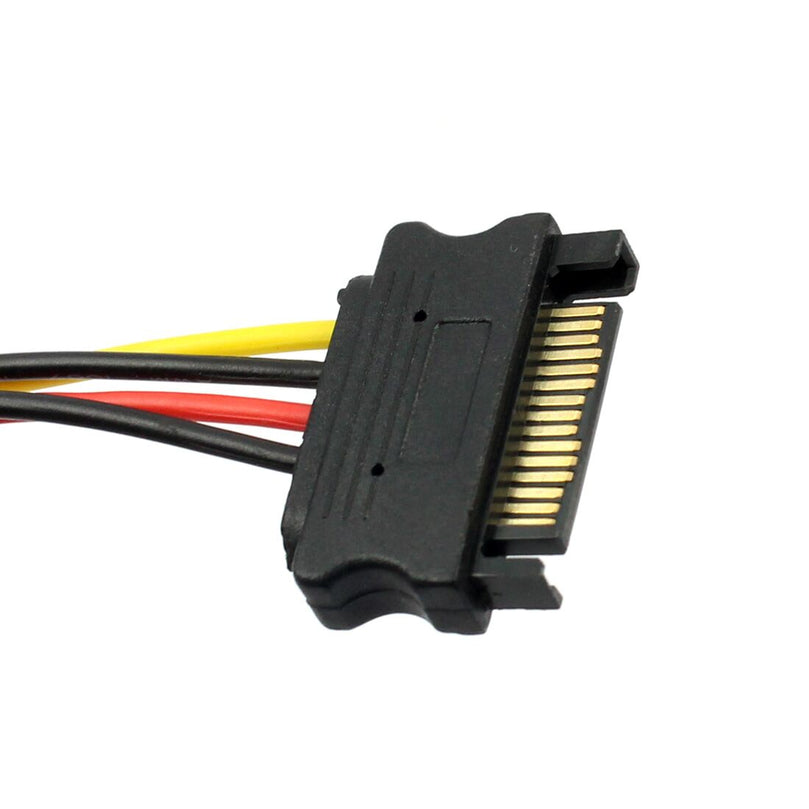 Features:


Usage:
Because motherboards now have a lot of SATA interfaces, but SATA does not come with power supply. Now you can use this adapter board to turn SATA into ESATA port with power, with a small 4PIN to get the power, and then with Power Over eSATA cable Easily read data from 3.5-inch hard drives or 5.25-inch drives.


The SATA interface on the host can be directly converted to a PowerOver eSATA interface. It does not occupy the PCI or PCI-E slots on the motherboard. Simply mount the adapter on the expansion slot of the chassis.


The functions that can be achieved:
1) Two USB ports can be transferred out with the matching USB2.0 cable.
2) Plugging in the SATA cable can switch out two Power Over Esata ports and directly transfer the SATA port to the outside. There is no need to disassemble the chassis. You can directly connect 2.5-inch hard disks, 3.5-inch hard disks, and 5.25-inch optical drives.


Note:
The adapter does not need to be driven. The test speed of the hard disk depends on the speed of the motherboard and the hard disk. It has nothing to do with this adapter. When connecting SATA, it depends on the motherboard does not support ESATA, the motherboard must be open AHCI to support ESATA hot swap, if you do not support the device manager to find after the refresh, some motherboards need to restart to find the device, please know.


This product is only a USB port and ESATA port shared connector, USB is provided by the 9PIN signal, not SATA out.
When using ESATA to use a USB device, you must plug the matching USB cable into the motherboard and plug in the floppy drive power cable.
As an external interface, eSATA only provides high-speed signal transmission and does not provide power supply. USB can be used as power supply and signal transmission, but the speed is too low.
If the motherboard supports POWER OVER ESATA, you can use the ESATA cable and this board to directly connect the hard disk or optical drive.


Description:
Therefore, the availability of the Power eSATA interface is undoubtedly a very good choice. "The ultra-fast transfer rate and efficient protocol make ESATA the most powerful mainstream external storage connection," said Knut Grimsrud, president of SATA-IO and Intel's academician. "Adding power to ESATA will give designers and end users a new level of convenience, and consumers can expand their storage more easily, making SATA a more attractive mainstream storage application.


Normal Esata: Only data transmission, no power supply.
Power Esata: USB2.0 and ESATA connectors only, with only 5V power supply.
PowerOver Esata: USB2.0 and ESATA connectors only, with 5V and 12V power supply.
Power Esata: Hard Drive without 12V Power Supply, Only 2.5"
Power Over Esata Line: With 2.5V/3.5inch/5.25inch HDD and Optical Drive with 5V and 12V Power Supply


Hardware requirements:
One motherboard with SATA interface or One Riser Card


Feature:
Expand two Power Over eSATA port from your SATA host
Provide 12V/5V power over the external port(4pin power MUST be connected)
The 9pin header on this board must be connected with a 9pin header on your mainboard
The package content of this card including a USB 9pin to 9pin cable
Power eSATA is eSATA + USB combo, NOT eSATA or USB port
No driver needed

 

 

Package included:
1 x Power Over eSATA To SATA 22Pin riser card
1 x SATA to Floppy drive power cable
1 x 9Pin Cable