Plugadget FDD-LTE TDD-LTE Cat16 Fibocom L860-GL 4G Module Wlan Card SPS#L27188-001 For HP laptop Elitebook X360 830 840 850
Sale price

$79.98

Regular price

Unit price

per
Features: Part no. L860-GL Manufact. Fibocom Dimensions [mm] 30 x 42 Formfaktor / connect M.2 Temp.-Range -20°C to +65°C Technology LTE Band GSM - Frequency...
Shipping & Returns
Free shipping and returns available on all orders!
We ship all US domestic orders within 5-10 business days!
Care Instructions
Use a soft damp cloth and a drop of mild soap to remove any haze. Air dry.

Share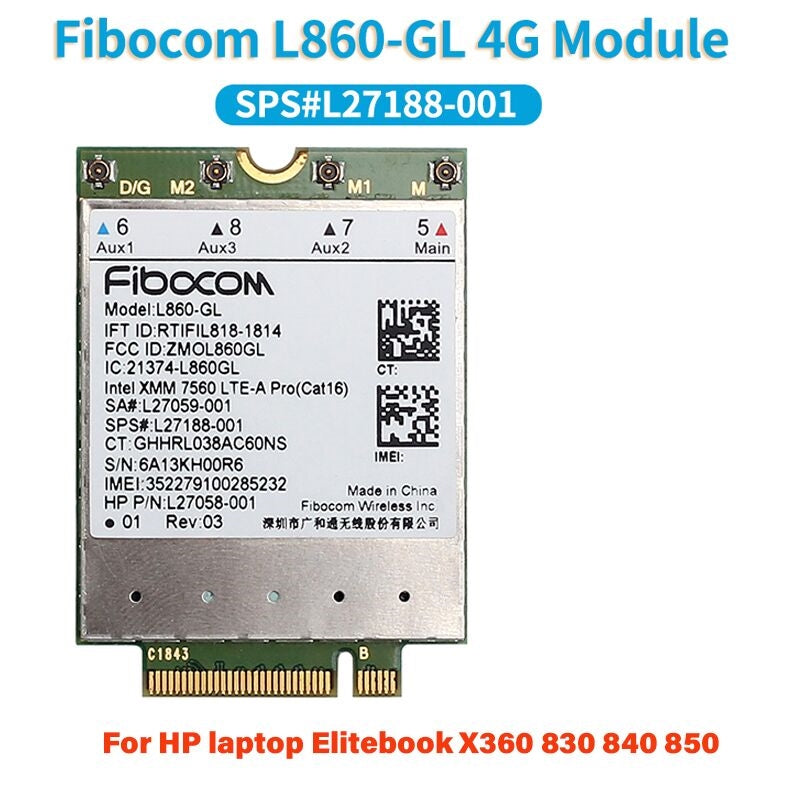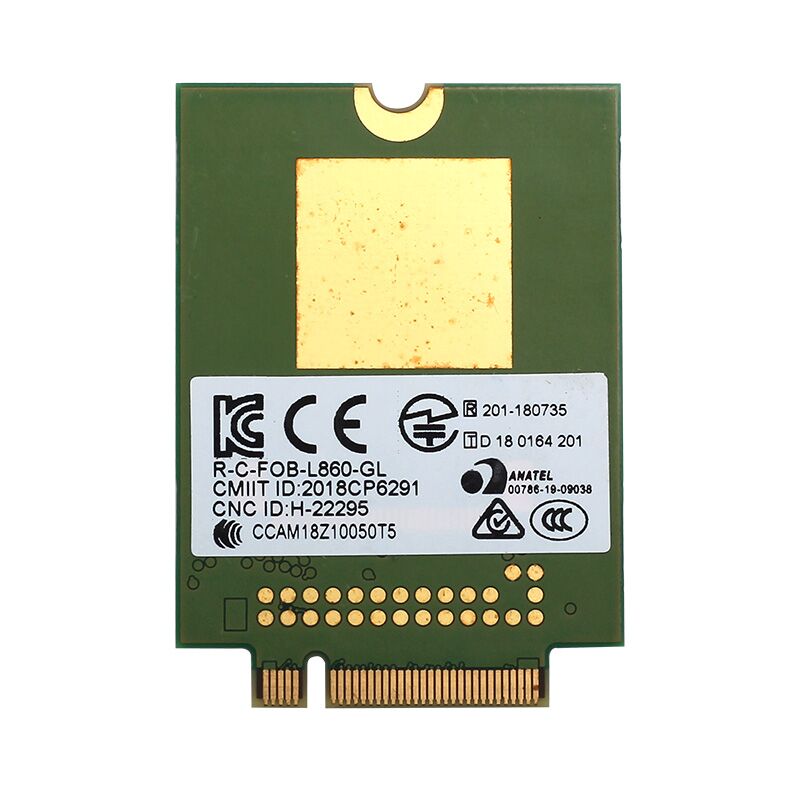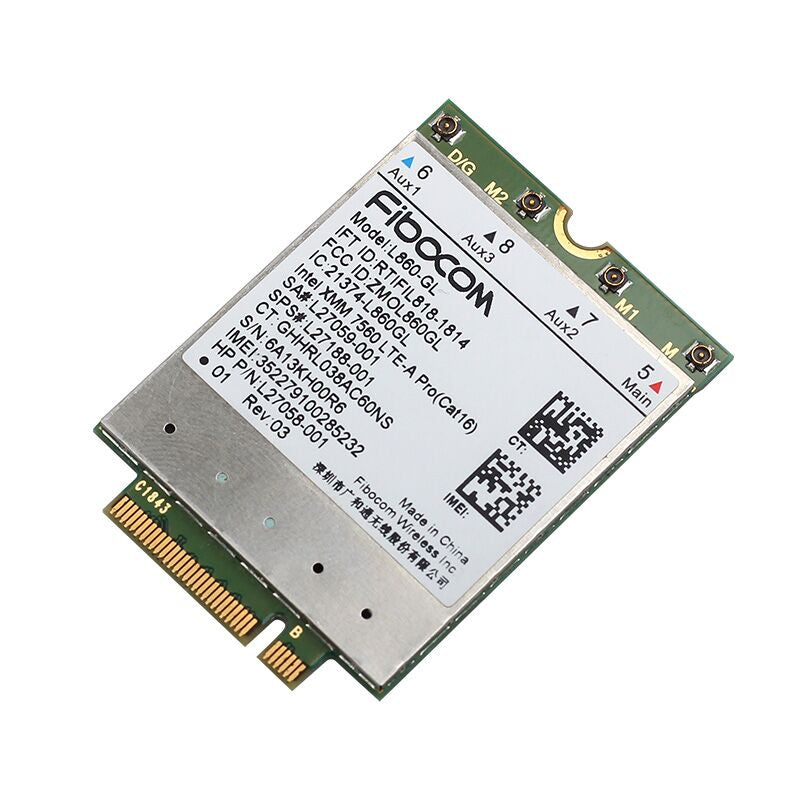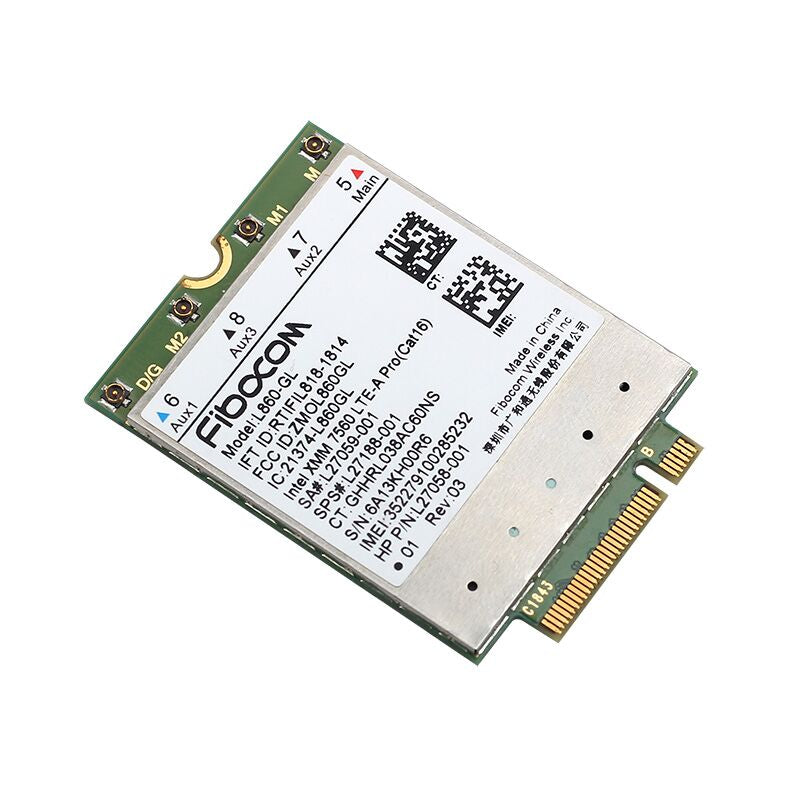 Features:
Part no. L860-GL

Manufact. Fibocom
Dimensions [mm] 30 x 42
Formfaktor / connect M.2
Temp.-Range -20°C to +65°C
Technology LTE
Band GSM -
Frequency range LTE FDD Band: 1,2,3,4,5,7,8,12,13,14,17,18,19,20,21,25,26,28,29,30,32,66 WCDMA Band: 1,2,4,5,8
Datarate download CAT16 (1Gbps)
Datarate upload CAT16 (75Mbps)
Audio -
TCP/IP internal -
UDP/IP -
Sensitivity -
Voltage 3,135V - 4,4V
Interface -
Download/Tools http://www.fibocom.com/pro.aspx?FId=n3:3:3
Chipset: Intel XMM7560
* LTE FDD:LTE FDD: Band 1, 2, 3, 4, 5, 7, 8, 12, 13, 14, 17, 18, 19, 20, 21, 25, 26, 28, 29, 30, 32, 66

* LTE TDD: B38/39/40/41/42

* UMTS: Band 1, 2, 4, 5, 8

* Form factor: M.2 package

* Dimensions: 30.0*42.0*2.3 mm

* DL 5CA on 4 bands, DL 256QAM support

* DL-MIMO: 2*2, 4*2, 4*4

* DL 4x4 MIMO: Band 1,2,3,4,7,30,40,41NB, 66

* LAA(Band 46)

* Integrated GNSS

* eSIM interface support

* Operating Voltage: 3.135V~4.4V, Typical 3.3V

* Operating Temperature: -10~+55°C

* Storage Temperature: -40~+85°C

* AT Command Set: 3GPP TS 27.007 and 27.005, proprietary FIBOCOM AT commands

* TX Power:

- FDD& TDD LTE: 23dBm
- WCDMA: 23.5dBm
* RX Sensitivity: FDD& TDD LTE: -98dBm~102dBm

* Data

- FDD& TDD LTE: 1Gbps DL(Cat 16), 150Mbps
- UL(Cat 13, 2CA on intra bands)
- UMTS/HSPA+: 42Mbps DL(Cat 24), 11.5Mbps
- UL(Cat 7)
* Interface

- USIM: 3V/1.8V
- PCIe
- BodySar
* Driver: Windows 10

* Approval: 

- CE / CCC / FCC / GCF / PTCRB etc. 100+ countries certification
- AT&T / Verizon /Sprint / DT / Telefonica / Vodafone /Swisscom / Docomo / KDDI / Softbank / Telstra /Optus
Package Included: 

1 x L860-GL