Plugadget HDMI to VGA & HDMI Female Splitter with Audio Video Cable Converter Adapter For HDTV PC Monitor
Sale price

$34.98

Regular price

Unit price

per
Features:HDMI to VGA & HDMI Female Splitter with Audio Video Cable Converter Adapter For HDTV PC Monitor.HDMI Recever with embedded controller to support the Audio,...
Shipping & Returns
Free shipping and returns available on all orders!
We ship all US domestic orders within 5-10 business days!
Care Instructions
Use a soft damp cloth and a drop of mild soap to remove any haze. Air dry.

Share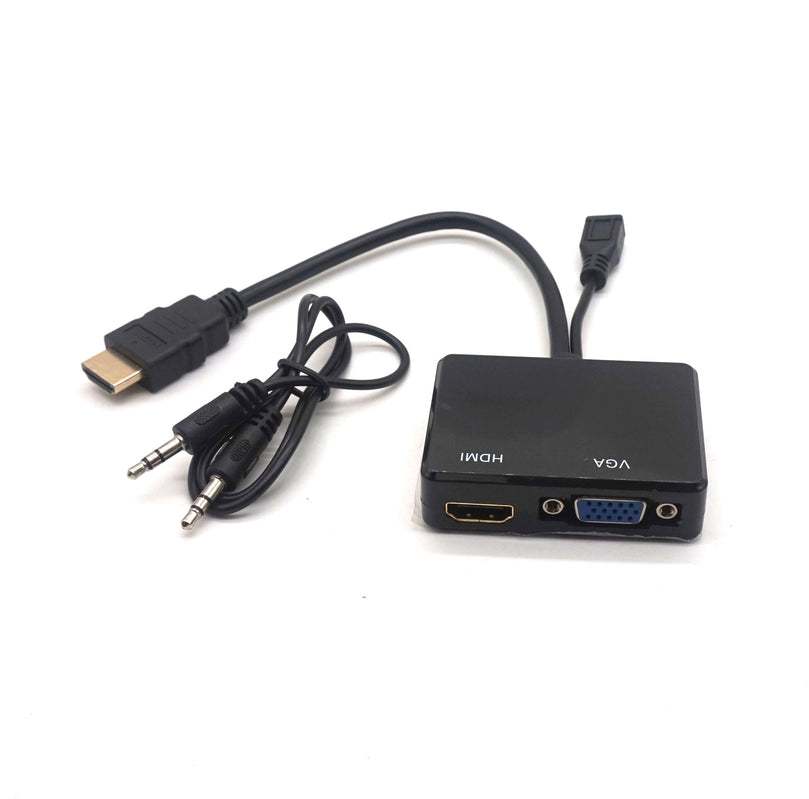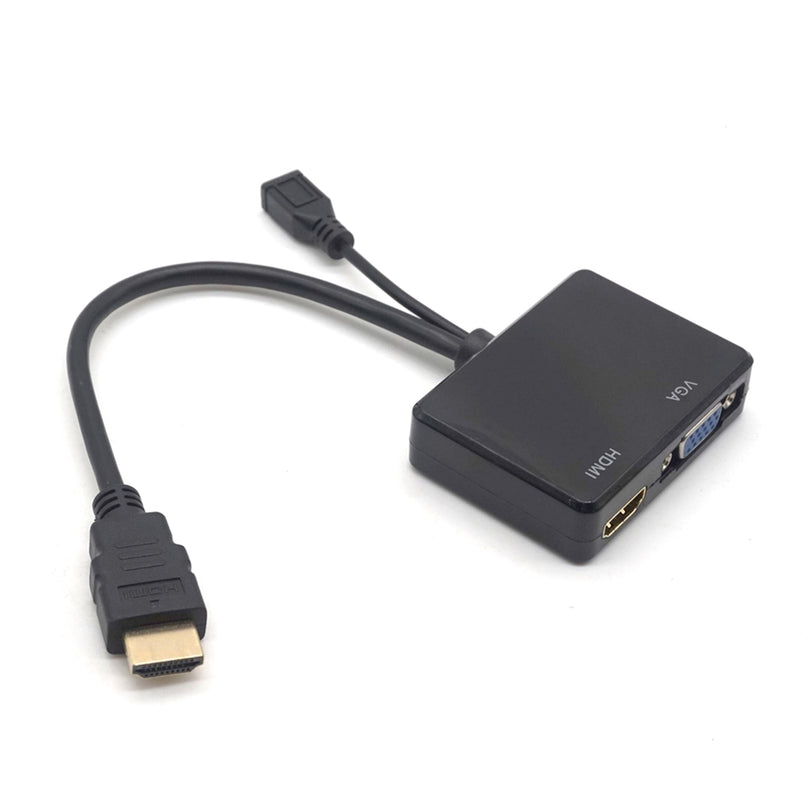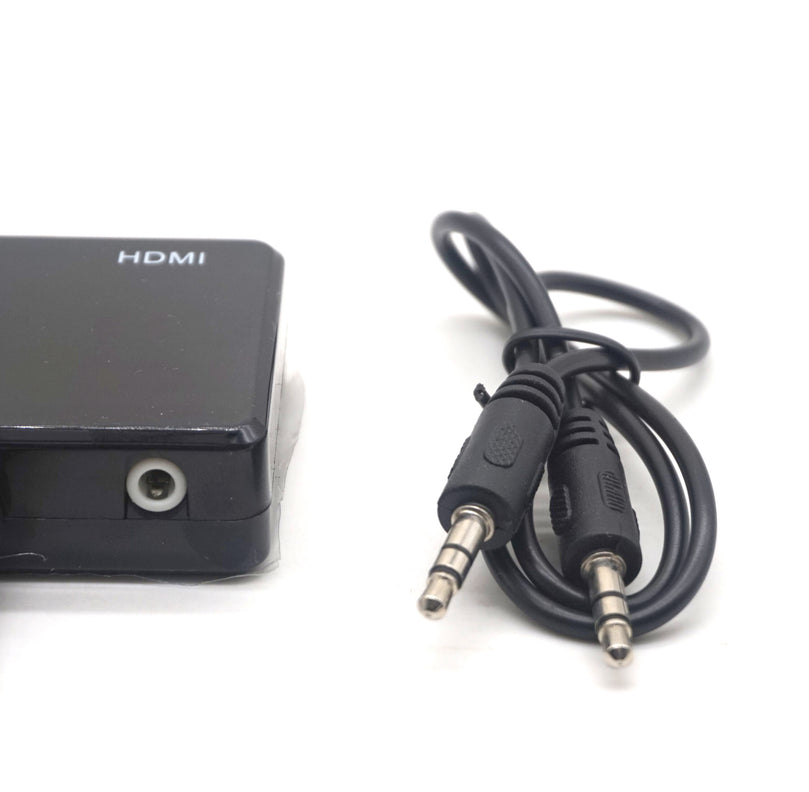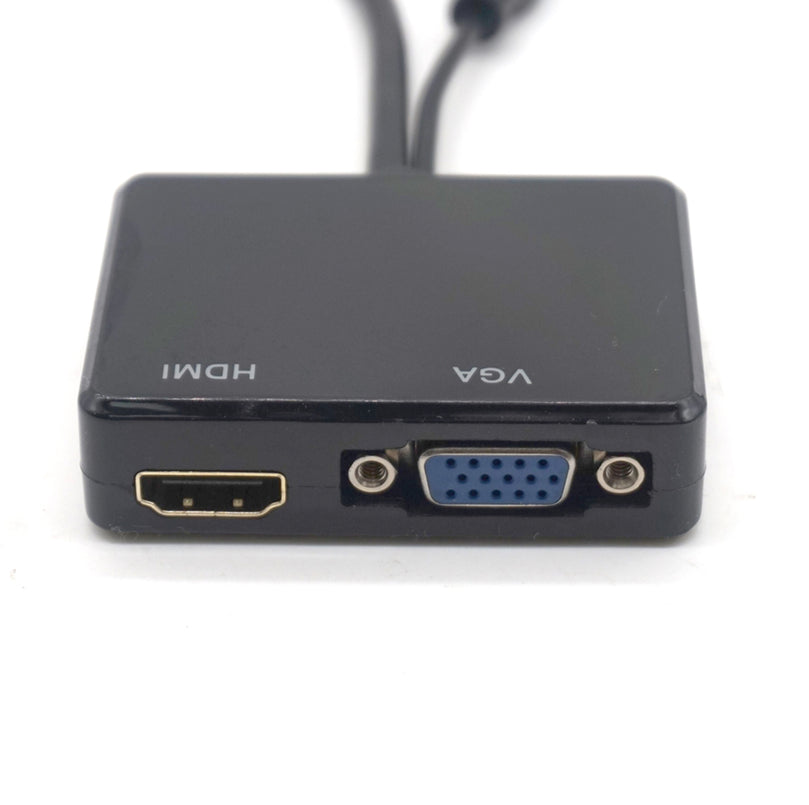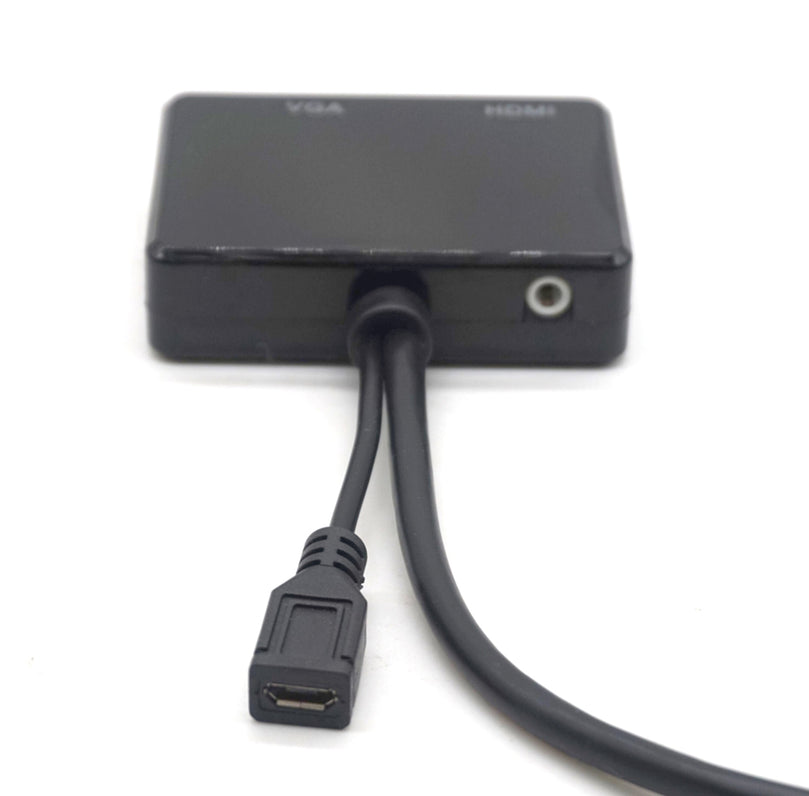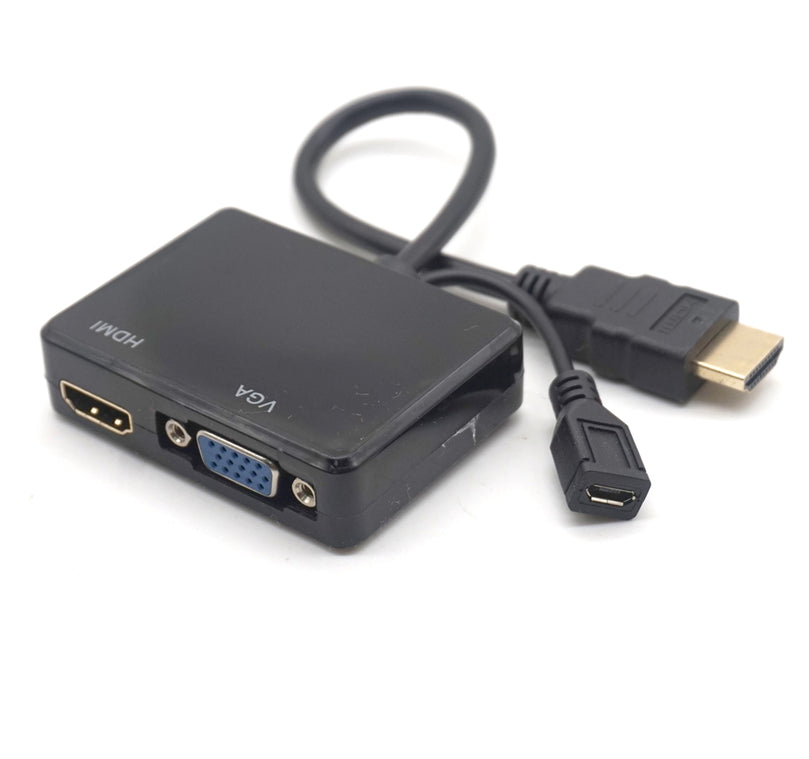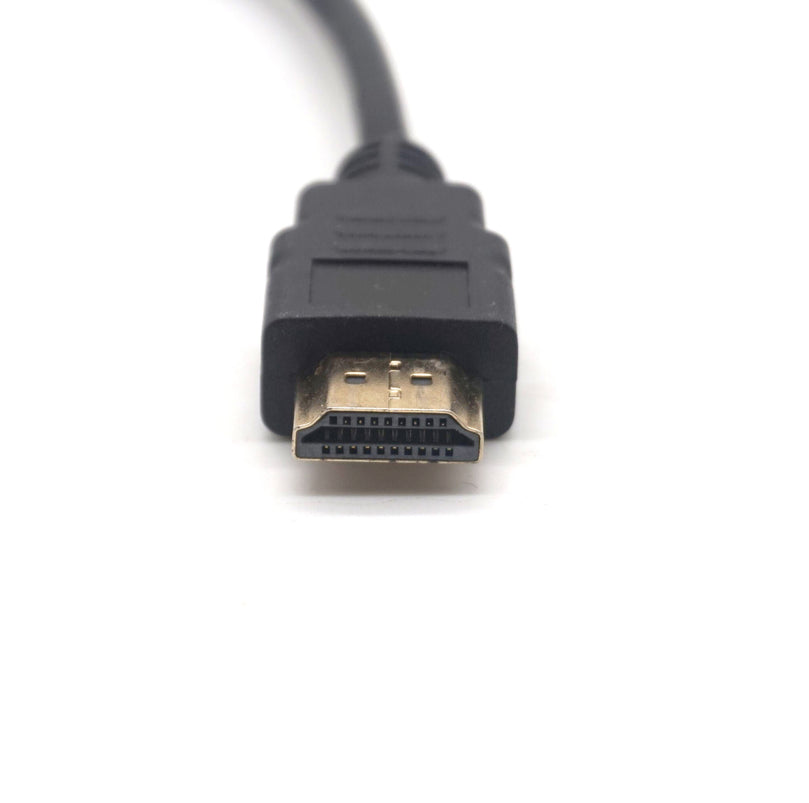 Features:

HDMI to VGA & HDMI Female Splitter with Audio Video Cable Converter Adapter For HDTV PC Monitor.

HDMI Recever with embedded controller to support the Audio, HDMI and VGA outputs,The On-chip HDMI/MHL/HDCP/CEC/CBUS controller makes the user very easy to use the chip.

It manages HDMI/MHL RX,HDMI TX and HDCP function automatically without the need for user to develop firmware.

The CEC Controller provides the CEC physical layer transceiver and handles the protocol layer automatically.

The CBUS Controller provids the traslation between the MHL RAP/RCP Request and the HDMI CEC Command automatically.

The chip supports 1 HDMI/MHL RX port and 1 HDMI TX port the with repeater function,

The chip also supports decoded Audio and VGA output.

The chip is compliant with HDMI 1.4 and MHL 2.0 specification.

In HDMI RX, this chip supports SD/HD Audio and Video in 12-bit Deep Color up to 1080p (225Mhz TMDS clock).In MHL RX,this chip supports the resolution up to 720p 60 Hz,1080p 30 Hz or 1080p60Hz in Packed Pixel Mode.

The chip also supports on-chip HDCP RX/TX engines and EDID RAM.



Specifications:

HDMI/MHL/HDCP controller which manages HDMI/MHL RX,HDMI TX and HDCP automatically without the need for user to develop firmware

CBUS controller which provides the translation between the MHL RAP/RCP Request and the HDMI CEC Command

HDMI/MHL Recever core which is compliant with HDMI 1.4 and MHL 2.0 specification

HDMI Trnsmitter core which is compliant with HDMI 1.4 specification

HOCP RX/TX Engine which is compliant with HDCP 1.4 specification

DAC supporting up to 150 Mhz pixel rate for VGA output port

Support HDMI Repeater function

Audio Decoder which support 2-channel IIS and S/PDIF audio outputs

Support YCC422 TO YCC444 conversion

Support YCC to RGB converdion in ITU-R BT.601 and 709 color space

Support Separate Sync andlor SOG (Sync On Green) on VGA output

Support LPCM and Compressed Surround Audio

Size:6.2*4.5*1.6cm


Packages:
1 x HDMI Adapter