Plugadget MINI SAS 38P SFF-8654 to 4 X SATA Server Data Transmission Cable 12Gbps Connecting Line for Hard Disk Computer Host
Sale price

$16.98

Regular price

Unit price

per
Features: Color: blue Size: 50cm, 100cm Weight: about 70g Mini sas 38p 8654 to 4*sata with shrapnel server data transmission cable Support 12Gbps rate SAS...
Shipping & Returns
Free shipping and returns available on all orders!
We ship all US domestic orders within 5-10 business days!
Care Instructions
Use a soft damp cloth and a drop of mild soap to remove any haze. Air dry.

Share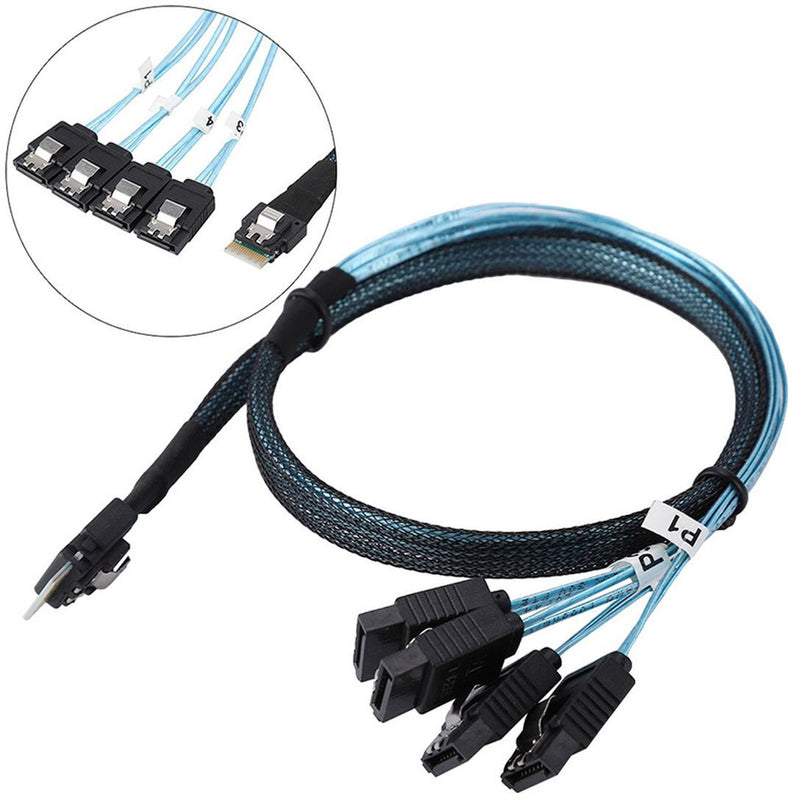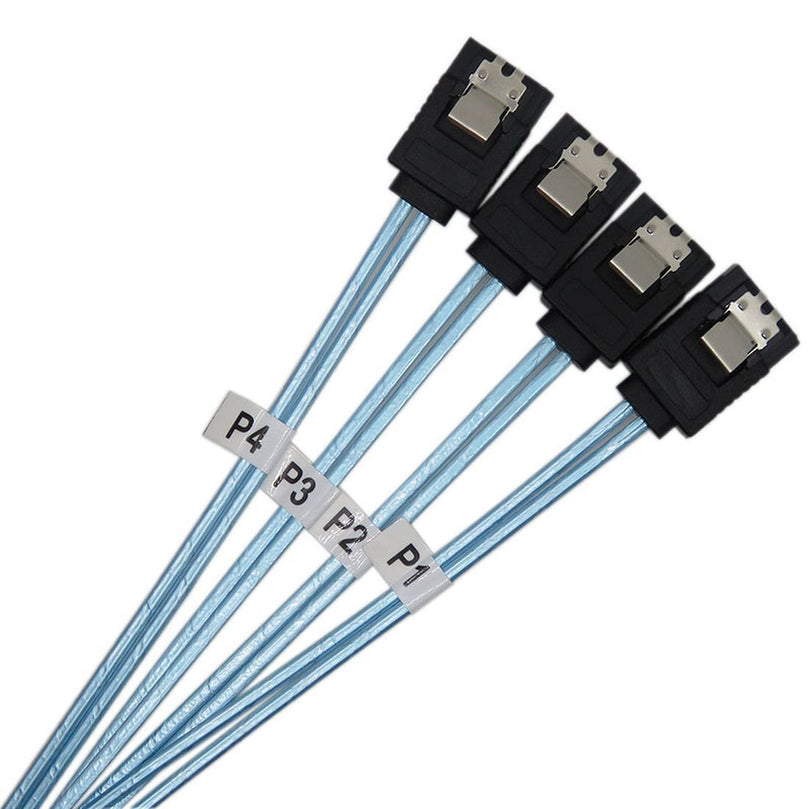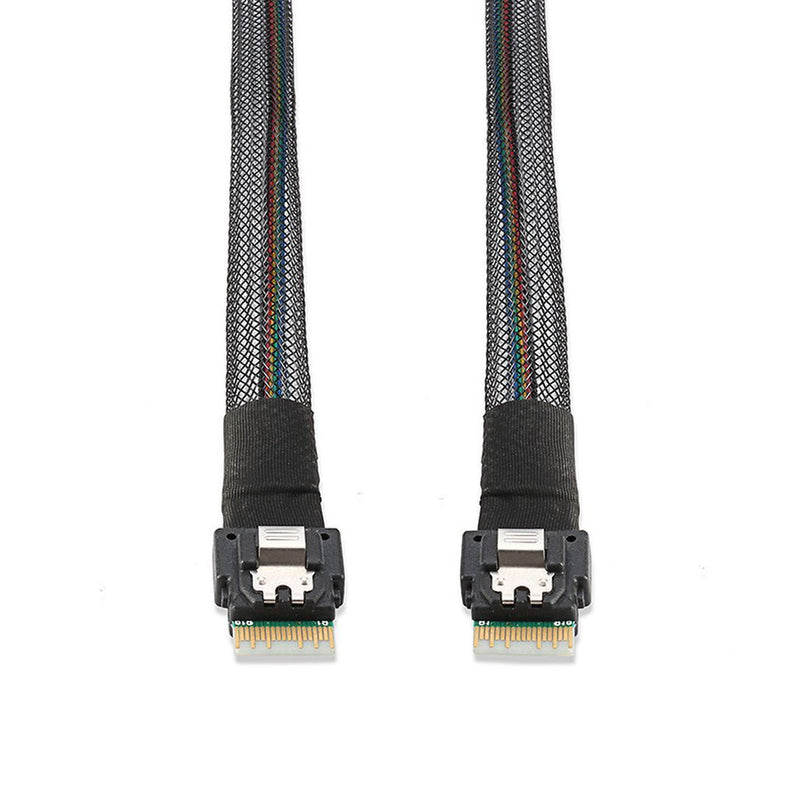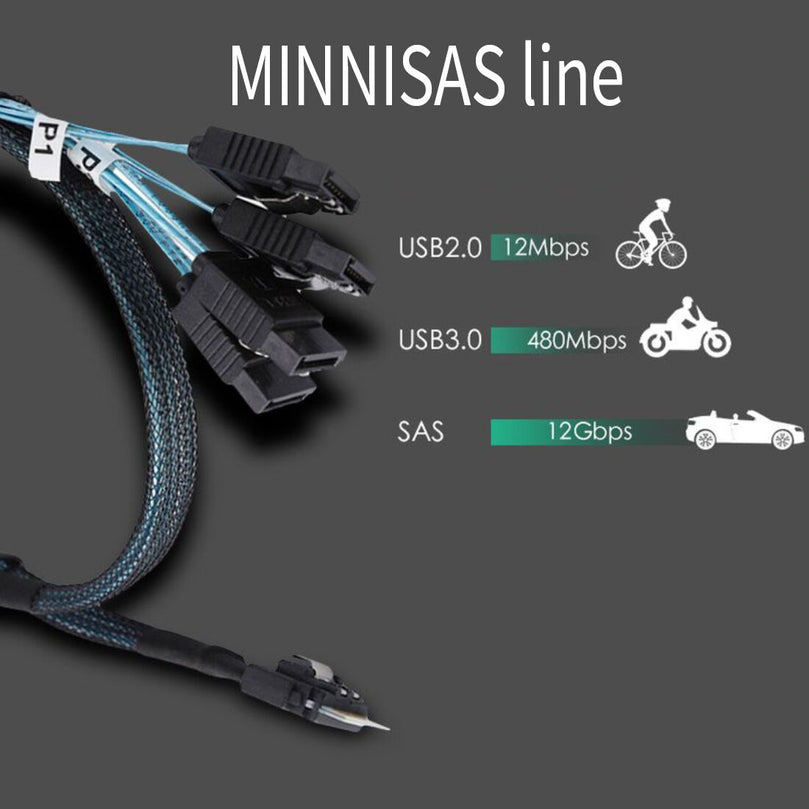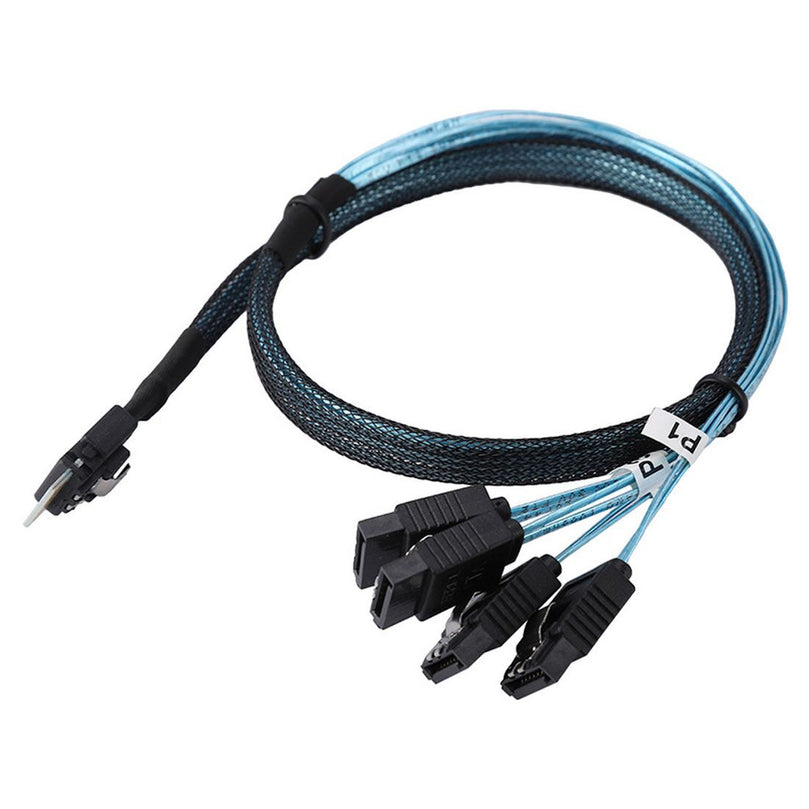 Features:


Color: blue


Size: 50cm, 100cm


Weight: about 70g


Mini sas 38p 8654 to 4*sata with shrapnel server data transmission cable


Support 12Gbps rate


SAS (Serial Attached SCSI) is a new generation of SCSI technology. It is the same as the popular Serial ATA (SATA) hard disk. It uses serial technology to obtain better transmission speed and shorten the connection cable. Improve internal space, etc. SAS is a new interface developed after the parallel SCSI interface. This interface is designed to improve the performance, availability, and expandability of the storage system, and to provide compatibility with SATA hard drives.


SAS interface technology can be backward compatible with SATA. Specifically, the compatibility of the two is mainly reflected in the compatibility of the physical layer and the protocol layer. At the physical layer, the SAS interface and the SATA interface are fully compatible. SATA hard disks can be used directly in the SAS environment. From the interface standard, SATA is a sub-standard of SAS. Therefore, the SAS controller can directly control SATA hard disks. However, it cannot be used directly in the SATA environment, because the SATA controller cannot control the SAS hard disk; at the protocol layer, SAS is composed of three types of protocols, and the corresponding protocol is used for data transmission according to different connected devices. Among them, the serial SCSI protocol (SSP) is used to transmit SCSI commands; the SCSI management protocol (SMP) is used to maintain and manage connected devices; and the SATA channel protocol (STP) is used to transfer data between SAS and SATA. Therefore, under the cooperation of these three protocols, SAS can seamlessly integrate with SATA and some SCSI devices.

 

Package included:
1 x SFF-8654 to Sata cable