Plugadget PCI-E to SATA3.0 Adapter Card PCI Express X16 to SATA3.0 7Pin 2 Ports SATA III 6G Expansion Controller Adapter Card for PC Desktop WIN7/8
Sale price

$14.98

Regular price

Unit price

per
Features: Please note: Because SATA3.0 is transferred from PCI-E, there will be loss on the way, it will not reach the SSD nominal speed (all...
Shipping & Returns
Free shipping and returns available on all orders!
We ship all US domestic orders within 5-10 business days!
Care Instructions
Use a soft damp cloth and a drop of mild soap to remove any haze. Air dry.

Share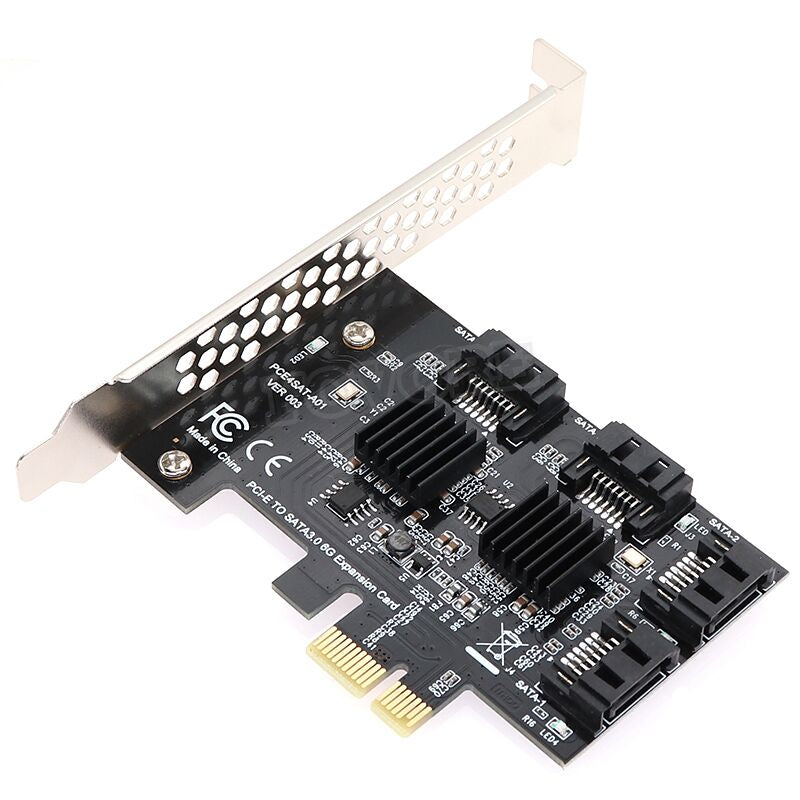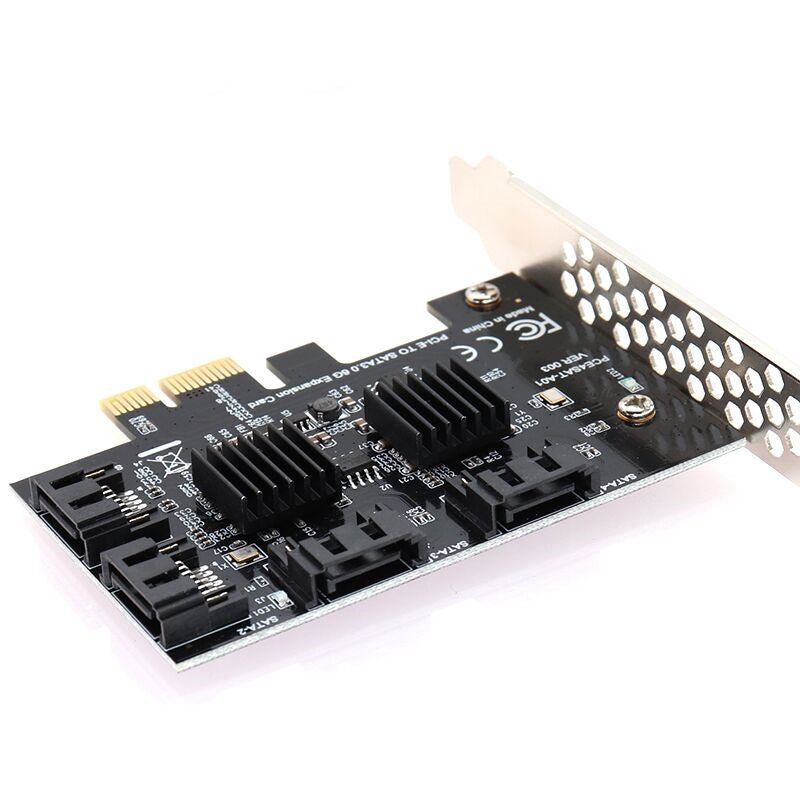 Features:


Please note: Because SATA3.0 is transferred from PCI-E, there will be loss on the way, it will not reach the SSD nominal speed (all SATA expansion cards on the market are the same) This product can only be installed On the PCI-E interface! ! ! !

 

Product Name: PCI-E to 2-port SATA3.0 expansion card
Support specifications: SATA3.0 7PIN
Product material: PCI-E 3.0 wiring
Product weight: 0.05kg
Product Interface: PCI-E 1X 4X 8X 16X
Support system: Compatible with WIN7 WIN8 WIN8.1 WIN10 LINUX

 

Compliant with Serial ATA 3.0 specification, backward compatible with SATA2.0 SATA1.0
Compliant with PCI-Express v2.0 specification, backward compatible with PCI-Express v1.0.
Supports communication speeds of 6.0 Gbps, 3.0 Gbps and 1.5 Gbps
Support Gen 1i, Gen 1x, Gen 2i, Gen 2m, Gen 2x, and Gen 3i.
Support for two SATA
Support AHCI1.0 mode and IDE mode
Support for native command queue (NCQ)
Support FIS based on port multiplier switch or command switching.
Support hot swap and hot swap.
Compatible with SATA6G, 3G and 1.5G hard drives
Bus interface
PCI-Express x1 slot
Extension ports
2 SATA3.0 interfaces
System Requirements
There is a PCI Express X1 slot available, supporting both PCI-E X2 X4 X8 X16
Operating system: Windows10/8/7 (32/64 bit) / Vista (32/64 bit) / XP/2003/2008/linux

 

Product driver file:
1. CD: ... DRIVER\SATA CARD\ASM1061, then select the appropriate folder according to the system.

 

The PCIE to SATA3.0 riser card is used as follows:

 

First, the system disk and PCIE to SATA3.0 riser card connection conditions and solutions:

 

1. The SATA interface mode of PCIE to SATA3.0 is AHCI mode. If you want to plug in the system disk on our card, the premise is that your system disk must be installed in AHCI mode when installing the system on the motherboard. Otherwise, it will not pass. Our card riser card starts the system.

 

2. If it is determined that the SATA interface installation system of the system disk inserted in the motherboard is AHCI mode, then you can directly insert the hard disk into our card, and then enter the motherboard BIOS to set the system disk as the first boot.

 

3, the above two conditions are available, if it still can not start, or repeated reboots, then the motherboard's hard disk interface and our adapter card conflict, the solution is to enter the motherboard BIOS, set the motherboard's hard disk interface options to Disabled, save and restart to start the system

 

Second, the common disk and PCIE to SATA3.0 connection conditions and solutions:

 

1. When the system disk is plugged into the motherboard, the ordinary disk is inserted in the PCIE to SATA3.0 card, then only the adapter card information and the ordinary disk model need to be detected at startup.

 

2, if the condition is established, or can not start the system, then you must enter the motherboard BIOS, set the system disk to the first boot.


Third, the system disk and the ordinary disk and PCIE to SATA3.0 connection and solution:

 

1. Prerequisites, if the system disk with the original motherboard installed system is AHCI mode test, can use the following methods to achieve, if it is IDE mode installed system, then you can only reinstall the system through PCIE to SATA3.0 .

 

2, 1 condition is established, you can not start to enter the motherboard BIOS, set the system disk to the first boot.

 

3, 1.2 conditions are satisfied, or can not start, then the integrated SATA interface may be a total sudden, please enter the motherboard BLOS to set SATA to Disabled.

 

Package included:
1 x PCI-E to 2-port SATA3.0 expansion card
1 x Profile Bracket